Established in 1985, Lim Tayar has since become a household name in the automotive services industry, with a network of retail stores spread around the Klang Valley and rapidly expanding beyond. Operating as a one-stop car maintenance service centre, Lim Tayar offers a wide range of products to cater to a vast range of vehicle models.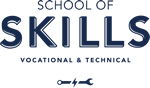 School of Skills (SOS) is a vocational / technical school which contributes toward a cycle from education to job employment opportunities within the automotive service industry. Students get to undergo real-world educational experience to ensure they are well prepared upon graduation.
Global P was established in 1996 to strengthen CKL's structure in the automotive service industry. It imports automotive replacement parts, lubricants and specialty chemicals, and distributes nationwide.
Petikan Hebat is a real estate investment company which handles property management, ranging from leasing to maintenance.
Automotive Technology
Blue Labs is about pushing technological boundaries within the automotive industry. Focused on providing consumers with convenience and protection, Blue Labs' technology enables car owners to connect to the after-market service centres for maintenance work, and allows easy access to monitor maintenance-related information in form of customised on-board diagnostics.
Insurance
Proserve is an insurance agency which offers Property Insurance coverage, encompassing commercial and non-commercial properties ranging from small to medium enterprise businesses, as well as Motor Insurance to retail customers for convenient renewal.
MAIN OFFICE
CKL Holdings Sdn Bhd
3rd Floor, Wisma CKL,
No. 39-3 & 41-3, Jalan 23/70A,
Desa Sri Hartamas,
50480 Kuala Lumpur.
©2018 CKL HOLDINGS SDN BHD. All rights reserved.